GoodTask uses data from Apple's default Reminders app. Each list in Reminders is shown identically in GoodTask.
Reminders can have various data sources. iCloud is the mostly used one but you can also use Outlook.com, Exchange or simply local one.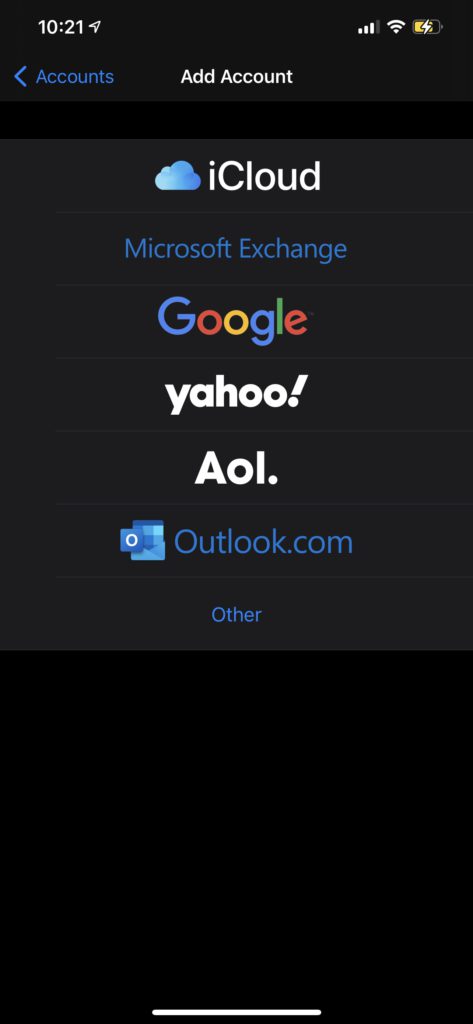 When you have multiple accounts connected to Reminders, you can add list accordingly inside Reminders app. Tap 'Add List' and you'll see a menu you can select from.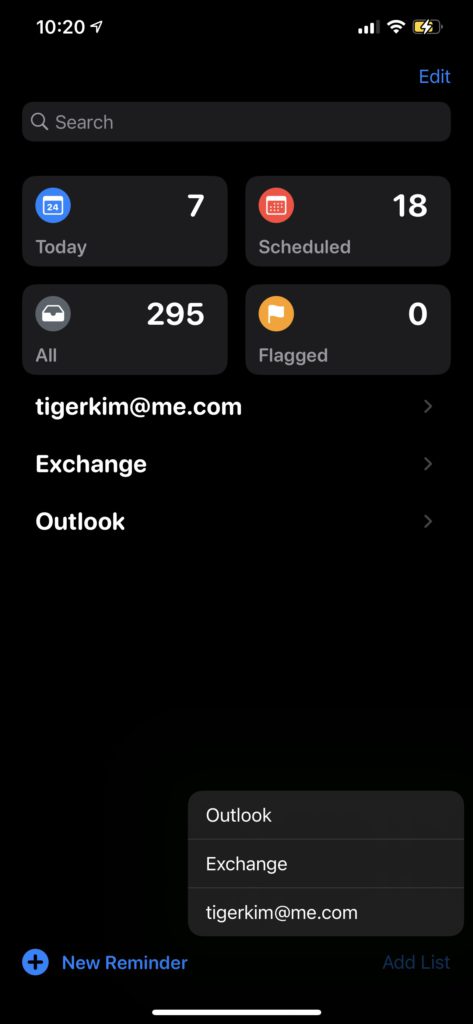 Lists made in Reminders will be shared through GoodTask. You can select which lists you want to use inside 'Settings – Lists & Calendars'.
On GoodTask, you can tap + and choose 'Reminders List' to add a new Reminders list. Source will be selected automatically as identical to the default list.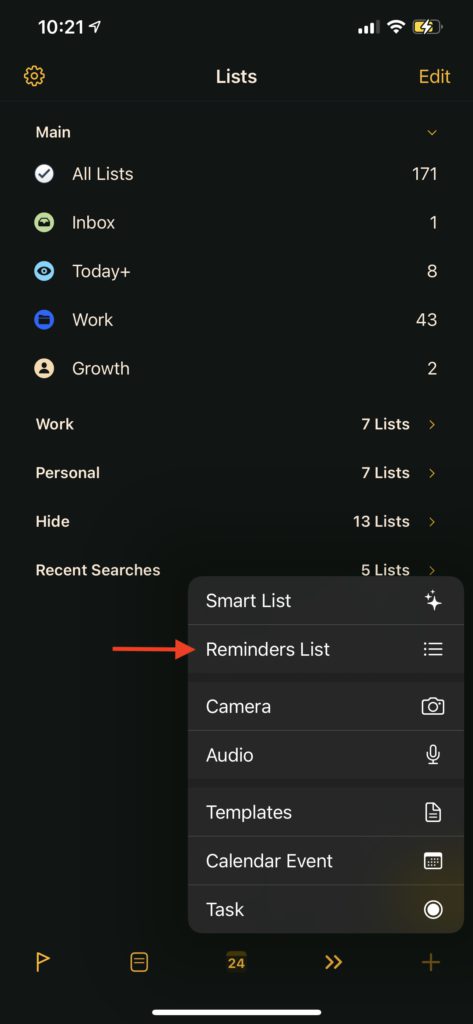 Reminders list is the main source of data in GoodTask. With these tasks and lists, you can make powerful smart lists in GoodTask to organize and manage your tasks to get things done.