New Widget for iOS 14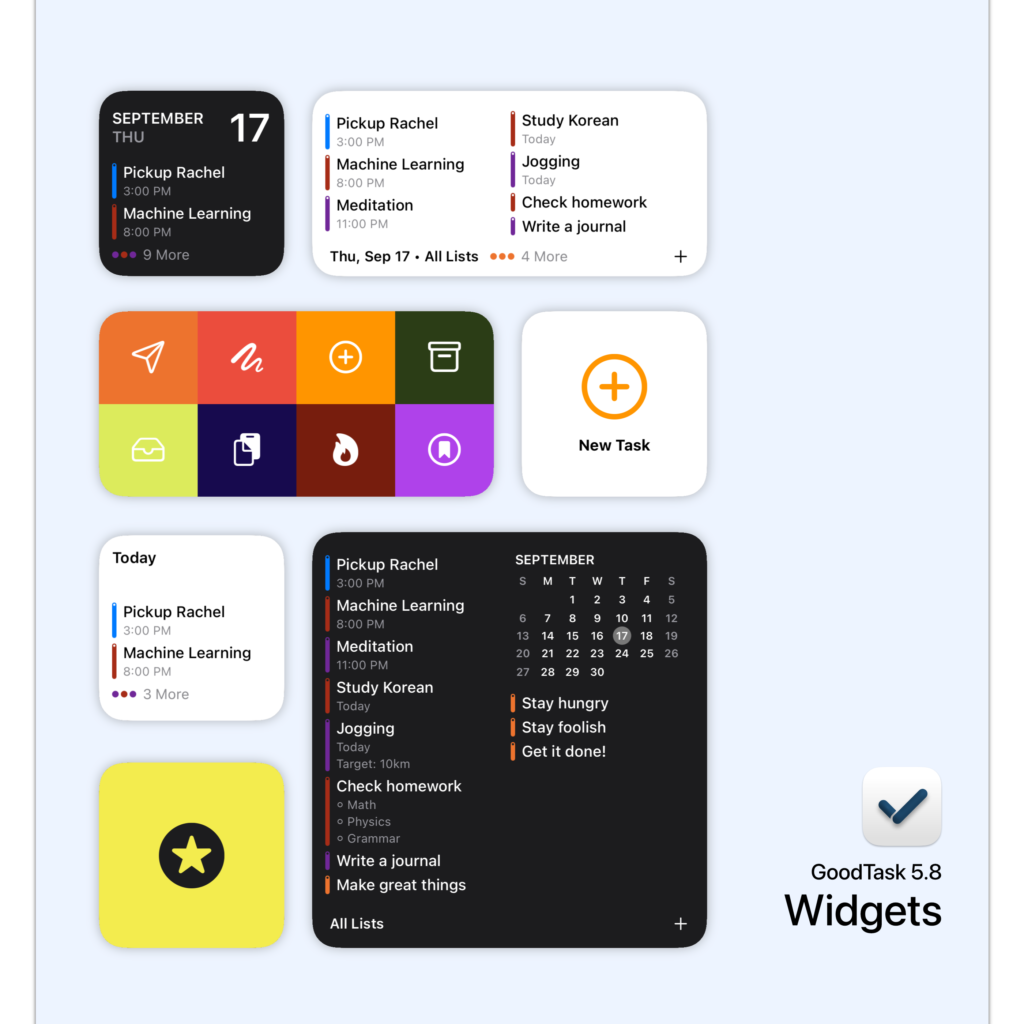 List Widget

Show one of your list on your home screen
Choose between Default/Compact/Compact 2/Full view
Optionally show calendar. When hidden, choose between 1 or 2 Column (medium/ large size)
Calendar Background Types: None, #1 (On Weekdays or a line if weekdays are hidden), #2 (On Month Calendar)
Holiday : Choose a calendar or a list to show the date number in selected color

Special : Choose a calendar or a list to fill the date in selected color (When heatmap is turned on or is today, border will be made)

Heatmap : Date Number will be filled with selected color (1~5 range)

Favorites Widget

Add your Favorites on your home screen
New Favorites type : New Task

Preset title, list, notes, dates, priority and subtasks
Open camera, audio or paste clipboard to notes directly
Choose custom icon and color

New Favorites type : (Link to Goals/Reports/Today/Next page/New Calendar Event)

 Next Widget

This widget shows one next task from 'Next page'. You can select the list set on Next page. If there is a URL link on a task, button will appear at bottom right. Tapping task area will open task itself. Tapping other area will open 'Next page'.
If you're on focus mode, it'll show you elapsed time and started time. Also currently focusing list will show regardless of which list you've selected on the widget.
Icon type (List Widget) : Line/Dot
URL Link : Arrow is shown next to item title if it has URL link. Tapping it will open URL
Widget Themes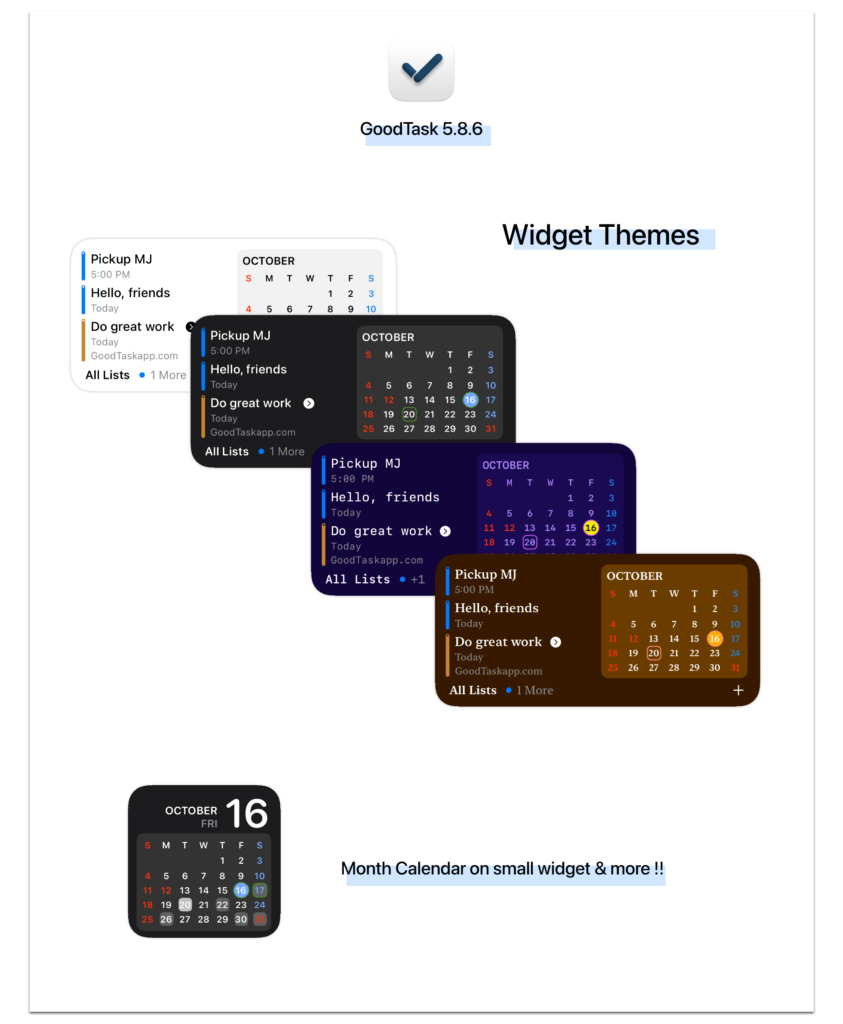 You can customize your widget
Set custom colors on various fields as you want
Language and fonts can be set separately for widget
Share them easily with a link
Settings – Appearance – Widget Themes